LABORATORIES
The school has well equipped laboratories for Physics, Chemistry, Computer Science, Electronics, Mathematics, Biology, and Psychology. These laboratories give the students extensive practical experience to supplement the theoretical lessons learnt in the classroom.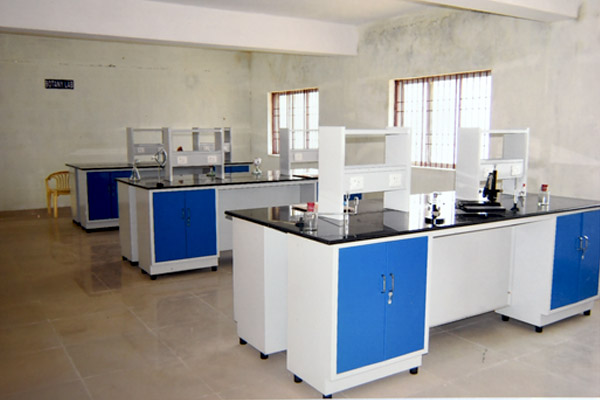 SMART CLASS
Technology based smart class teaching in air-conditioned and spacious classrooms. In order to impart standard- based and outcome based education and a hands-on- experience, the school has introduced digital teaching through multimedia. The classrooms are well equipped with smart class boards to gain more knowledge.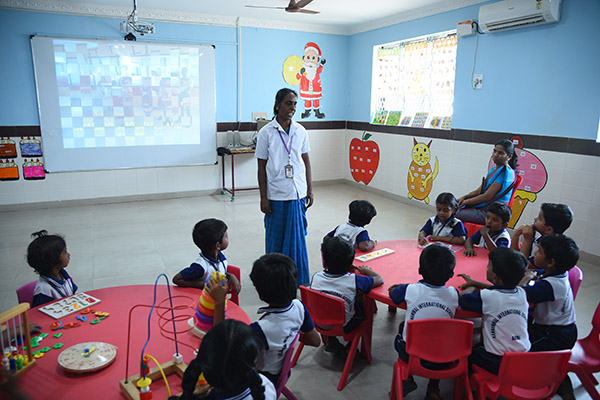 LIBRARY
The school has well equipped libraries with a large stock of books including Encyclopedias, Fiction, and Reference books. Etc. It also subscribe to a number of dailies, magazines and journals.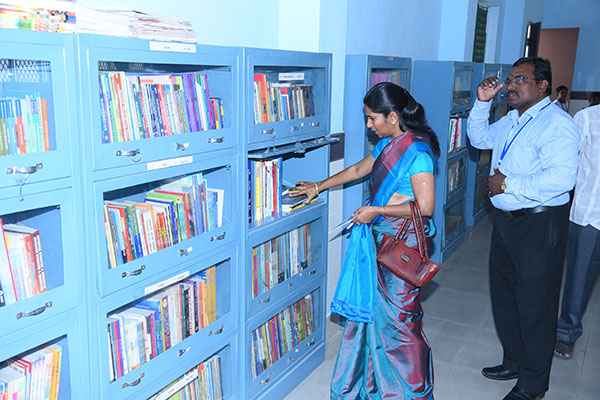 GAMES AND SPORTS
The school takes special care of physical health and games and sports activities by providing the required infrastructural facilities and coaches for athletics, badminton, basketball, cricket, table tennis, yoga and chess.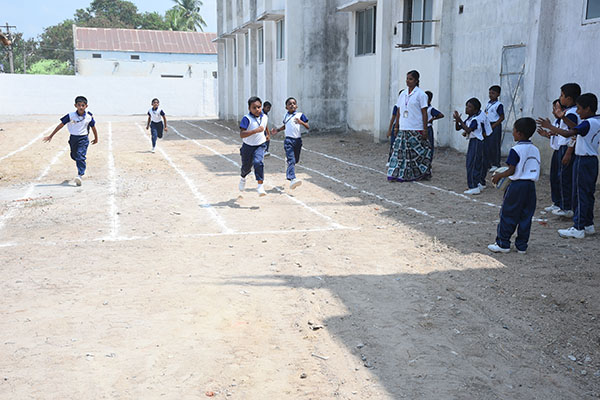 LANGUAGE LAB
The school has been provided with a well equipped language room. The audio visual system and the other teaching aids enrich the teaching-learning process by making it more interactive and student centered. Hindi and French classed are optional for the student preference.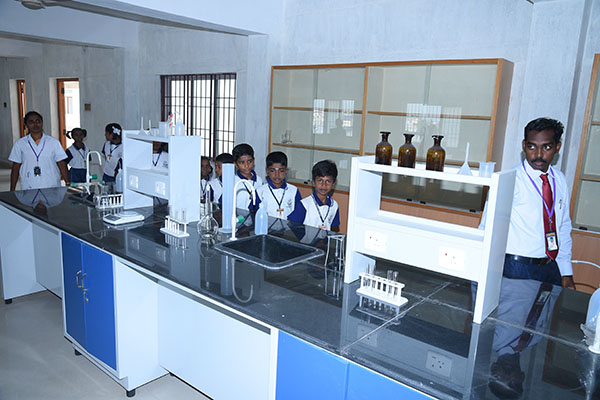 SCHOOL MEALS
Children eating packed lunches are supervised in their classrooms. Throughout the school we promote healthy eating. There is a healthy policy (fruits and vegetable). (NO JUNK FOOD) Children are educated in the principles of health and well-being through the areas of learning.